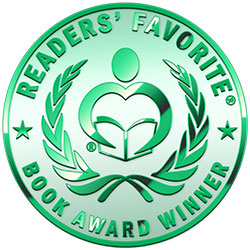 Reviewed by Jamie Michele for Readers' Favorite
Stand Up and Shout Out: Women's Fight for Equal Pay, Equal Rights, and Equal Opportunities in Sports by Dr. Joan Steidinger is a non-fiction book that digs deep into the history of disparity between female and male athletes competing at the same levels. Over the course of ten chapters, Steidinger addresses the uphill battle long fought against organizations and a public perception that women, including and of particular note, women of color and the LGBTQ community, are not as valuable across the board as their male counterparts. In painting a complete picture, Steidinger draws on aspects that include pay, politics, and media coverage, to coaching, double standards, and the force behind the #MeToo and Time's Up movements.

I've been waiting for Stand Up and Shout Out for decades. As a former female athlete at the Division One level, I personally witnessed first-hand the lack of resources, facility, support, and financial incentive withheld from women but lavished on men. Dr. Joan Steidinger rips apart the myth of inferiority and popularity in sports using real-world examples, legal precedent, and plain common sense as she doubles down on where we've come from, where we are now, and the road ahead to where we need to be. My favorite section of the book was the Global Challenge, where Steidinger addresses disparity by region, proving that the issues are universal and that until we are all on a level playing field, we are incomplete. It is not enough to simply improve on behaviors of systemic sexism. We must implode the system as a whole and rebuild it from the ground up. Very highly recommended.