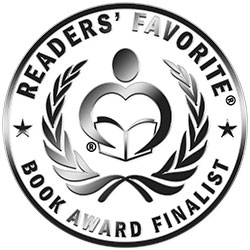 Reviewed by Michelle Robertson for Readers' Favorite
Meet Stevie the Hopposaurus. Stevie was left on the doorstep of a house where Monostics lived. The sisters gladly accepted Stevie as their own, and treated Stevie with love and care. Stevie was happy. Stevie went to school and tried to make new friends. The other students, however, didn't want anything to do with Stevie; Stevie looked different from them, acted different from them, and was just unusual. The other students began to pick on Stevie and made him feel unwelcome. Stevie was not happy at school, until one day something fantastic happened.

Stevie the Hopposaurus by Nathan Minier is a delightful children's book introducing young readers to the concepts of love, friendship, bullying, and acceptance. Author Nathan Minier grasps the attention of young readers with brightly colored and fun illustrations, unique characters, and relatable messages within the story line. The main character is a very different kind of dinosaur from the rest of the characters. He is picked on for being different. Many young people and adults can relate to Stevie's experiences, feelings, and general situation as most go through a similar experience at one point or another in their own lives.

Nathan Minier has created a very special and most useful tool or resource for helping kids understand that it is okay to be different, but not okay to be a bully. Parents, teachers, and other adults can read this book to young children to help them understand, cope, or help with the anxieties bullying and being different present. Stevie the Hopposaurus is a wonderful book that I recommend for all to read and enjoy.