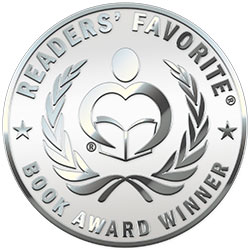 Reviewed by Scott Cahan for Readers' Favorite
Stolen Shroud by Daniel Westlund is a fast-paced thriller with Christian and science fiction overtones. As the book's title promises, the story is about the stealing of the famous Shroud of Turin that many believe to be the actual burial cloth of Jesus Christ. An average guy named Mark is the sole witness to the stealing of the shroud. He and a beautiful reporter named Cora try to recover the shroud but it isn't long before they end up in all kinds of trouble at the hands of some very powerful people. The story is told by alternating scenes from the modern-day effort to recover the shroud to flashbacks that reveal how Mark, Cora, and a few other key characters got mixed up in the whole circus of events.

The Stolen Shroud works extremely well on several levels. I've never been a big fan of flashbacks in a story, especially when they are used as extensively as they are in Stolen Shroud. However, Daniel Westlund is a master at making each scene from the past interesting enough to stand on its own. As the book goes on, the flashbacks build on each other and add a crucial understanding of the present-day story. I was also thrilled to see the Christian faith of the main character handled with such honesty and truth. The shroud, after all, is a relic that potentially has great meaning for Christians. It seemed natural to me when the main characters grappled with what it all means. The discussions between Mark and the non-believing Cora surrounding the validity of Christianity were interesting and real, and never felt tacked on to support one side or the other. I also liked the addition of some science fiction elements that helped to keep the story fun and unpredictable. Stolen Shroud will appeal to Christian readers and atheists, shroud believers, and shroud doubters. I found it to be a solid thriller with strong characters and a wild and crazy plot. I highly recommend Stolen Shroud.