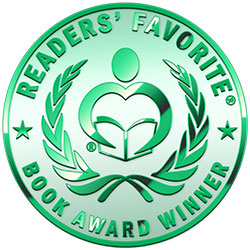 Reviewed by Jessyca Garcia for Readers' Favorite
I completely related to Stop Licking That! by Karin Mitchell who comically shares her experiences of being a parent to two young boys. Parenting is not easy, but Mitchell handles it with some sort of grace and a whole lot of sarcastic humor. I decided to read Stop Licking That! because I was hoping another soul would have had some similar experiences to raising a child like mine. I was not looking for a normal "how to be a parent" guide and Mitchell did not disappoint. Too often I found myself sharing similar thoughts with Mitchell. Her sarcastic attitude throughout the book was something that I really liked. My favorite chapter was "Stop Licking That." I do think she has me beat on things she has said not to lick to her children. Mitchell's short story "The Splash Pad" was a friendly reminder why parents cannot go to the bathroom by themselves, ever!

The book is not all about Mitchell's experiences in being a mom. At the end of the book, Mitchell gives some friendly advice, such as dealing with anger and how to fly with kids. I also thought her list of swearing substitutions was pretty clever. However, Mitchell's advice about the food will not work on my child so I am going to send my daughter to her to see if they can work something out. I enjoyed this book. Too often parenting is taken too seriously. It helps to laugh at our mistakes and experiences. If you have kids, then I recommend you read this book! Also if you never read "About the Author" in books, I suggest you read Mitchell's. It is funny and totally worth it.