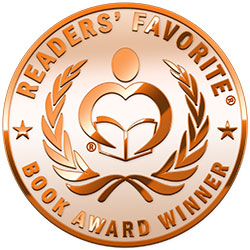 Reviewed by Anne Boling for Readers' Favorite
Even before Kimberly was born she was in constant motion. Her mother, author Lora Coad, reminisces over the antics of Kimberly as she was growing up, from throwing the cat down the stairs to doing back flips everyday in the living room. As Kimberly grew older it became more difficult for Lora to understand her passion for gymnastics. The coaches finally convinced Lora that this wasn't just a phase; Kimberly was really good. As Kimi reached a higher level of competition, Lora struggled with her emotions. There were mothers who were constantly at the gym spouting the technical language and critiquing the coaches. Lora did not want to be that type of mother, and yet Kimi begged for her to always be there.

I admire Lora's sense of humor and her devotion to her children. Being a parent is not easy; accidents and disappointments go along with the triumphs. Lora may have hated the sport at times, but she supported her daughter through it all. When Lora shared how Kimberly felt her talent was a gift from God, my heart was warmed. Some are blessed with special talents, and we just can't always understand why. One of the most important lessons Lora learned through the experience was to "Suck It Up": to make the effort required to do or deal with something difficult or unpleasant. If more of us knew how to "Suck It Up," we would be more mature and happier people.

Lora's book struck home with me in several ways. At times she is almost analyzing herself. I can relate to many of the question she asks herself, and the answers she comes up with. The relationship between mother and daughter is a difficult one at best; at times it is painful, heartbreaking and brings disillusionment. All the time it is one of love.

Suck It Up is a short book of a mere 111 pages, but it is a book big on the relationship between mother and daughter. When I first began reading this book I expected to read about a mother similar to the ones I knew through Little League. I was so wrong. This book has depth and yet is written with a sense of humor. All mothers should read this book.