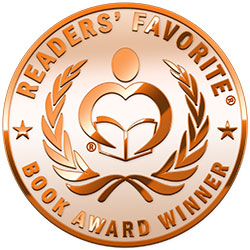 Reviewed by Randy B. Lichtman for Readers' Favorite
What would it be like to be in a room and be able to interview 70 entrepreneurs and leaders, with an average of 25 years of experience, from a large variety of industries, and discover the important lessons they have learned through mentoring and being a mentor to others? How much knowledge and wisdom would be available to you and how much could you grasp in a day? It would be difficult to remember all the amazing information you learned, but what if you could take your time, learn from each of those people, and apply them to your own life and business. Good news. You will be able to take your time and enjoy learning the lessons at your own pace. What you have in one book is truly amazing and inspiring. The book is Supreme Leadership Mentors: Top Entrepreneurs' Greatest Business Strategies by Alinka Rutkowska. It is amazing to gain valuable information in this anthology of articles from entrepreneurs about starting a business, cash flow, building and maintaining teams, business, and personal challenges, building a culture, and so many important areas of entrepreneurship.

The entrepreneurs were well selected and the various articles were well written and edited. It contains lessons so beautifully told through the eyes of the entrepreneurs including their ups, downs, and business episodes where they expressed tremendous gratitude after receiving valuable advice from a variety of sources. Often the lessons of people mentoring others were based on the mentoring they received and enjoyed paying it forward. The book is divided into 6 sections, often containing multiple forms of mentoring with the stories focusing on mentoring from and to families, coworkers, clients, older or younger employees, and a host of book recommendations that influenced their lives. I would suggest reading slowly through each interview, take notes, and reflect on how the lessons can be utilized in your own life and business. You will meet so many interesting individuals and often find their visit was too short and wished they could speak about their experiences even more than in this volume.

This anthology of entrepreneurial mentorship is truly amazing and inspiring, and I loved reading it, finding it to be exceptional, worthwhile, and full of heart. If you are interested in improving your life, business, and relationships, I highly recommend reading Supreme Leadership Mentors by Alinka Rutkowska.