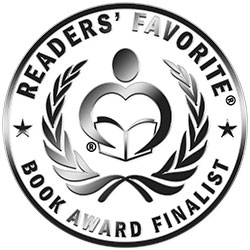 Reviewed by Astrid Iustulin for Readers' Favorite
We all have areas in our life where we feel we have limitations and want to improve and some books make the process much easier for us. Surf the Seesaw by Scott A. Davis is one such book that has made the strongest impression on me. The book is divided into five sections that explore interesting themes: misconceptions about human nature, relationships, decision-making, parent-child relationships, and the meaning of life. In each of these sections, readers will find stories from the author's personal life and the lessons he learned along the way. They will also discover new perspectives on topics they might already think they knew.

Surf the Seesaw is not one of those books you only read once and forget; rather it is an inspiring guide you should reread often. I liked how Scott A. Davis wrote it by drawing on his own experiences, giving an original and unique perspective on the topics he describes, which offers readers a realistic starting point that makes it easier and more enjoyable for us to follow his reasoning. Many of the concepts are mindblowing and deeply surprising, especially the chapter about our species' superpower which completely changed my point of view. Reading Surf the Seesaw has been an invaluable and inspiring journey and I am sure many other readers will be curious to discover and read this incredible book.