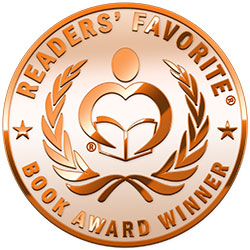 Reviewed by Peggy Jo Wipf for Readers' Favorite
Annette Oppenlander opened doors in her heritage that most people would have kept closed when she penned Surviving the Fatherland: A True Coming-of-age Love Story Set in WWII Germany. She records her parents' young lives as they watch fathers, brothers, and friends go off to fulfill their duty fighting for Hitler's regime. While Gunter Schmidt's father and brother are sent to fight, he faces battles of his own as the man of the house. Providing for a mother and younger brother, while there wasn't food to be found, no work available, and Nazi spies planted in the neighborhood, was almost impossible. Lillian Cronen faces unique challenges as a girl. She must support her mother and brother while warding off the attentions of her mother's beaus.

I feel almost inadequate to write a review on the lives of two people who went through unimaginable turmoil under a dictator who betrayed his own people. Annette Oppenlander's tribute to her parents through Surviving the Fatherland: A True Coming-of-age Love Story Set in WWII Germany is simply beautiful. She paints a vivid picture of how the German people were broken by the sacrifices they made to their country. At times I could not put Surviving the Fatherland down; at other times I had to walk away from the starving people, the bombings, and sad conditions under which these people lived. Annette carefully records a different Germany than what the outside world perceived. I was amazed at how open her parents were about their suffering, the guilt they felt at times, and what they had to do to survive; it makes me long to read about the events that did not make it into this historical fiction novel. I loved this book!