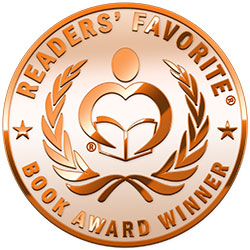 Reviewed by Joy Hannabass for Readers' Favorite
Swimming to the Moon by Jeff McMahon is a wonderful collection of tall tales and silly stories, filled with words of wisdom, whimsy, and wonder. Throughout the pages and poems in this book, you will find funny, strange, and unforgettable rhymes and stories that will have you wanting to read more and more. As you read through this book, you will find poems such as, Under All This Dirt; Juice Box; The Shopping Cart Adventure; Vacuum Cleaning; Holly Looya; There's a Zoo in My Head; Sweet Ideas and Banana Split. And there are so many more, but just not room enough to list here, so you need to get the book. But rest assured, they are certainly not what you think! These poems will surprise you, make you laugh, make you cry, and create hours of fun and enjoyment for you and your family.

This is a hilarious and fun book. Most of the time with poetry books, I find some I like, and others are not so good, but I enjoyed each and every one of the poems and stories in this book. They are fun, funny, enjoyable, and you will even find a bit of wisdom in each of them. Just for fun, I included a short one I really like.

Rise and Shine
When I wake up in the morn I've got
the rising part just fine
but I'm grumpy and dumpy and generally schlumpy
so I'm working on my shine.

And this is just a tiny bit of what you are getting in this special book. I highly recommend this fun-loving book of poems. I really think you will find hours of enjoyment with Jeff McMahon's Swimming to the Moon.