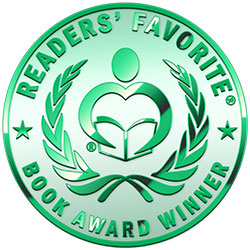 Reviewed by Jack Magnus for Readers' Favorite
In Take a Load Off, Mona Jamborski by Joanna Franklin Bell, Mona lives by herself in a condo, and she hasn't left it for several years. She's always had a weight problem, but it's never been quite as bad as the 528 pounds her scale shows her now. She's had to figure out how to get the mail, her groceries and other necessities without going outside and, if at all possible, without letting anyone see her. Being this fat is so very humiliating and seeing the revulsion on people's faces as they look at her for the first time has become quite unbearable. Javier, the delivery man from the food store, knows to set the bags across the threshold. This happens about once a week. Mona is taken aback when the doorbell rings, and a new delivery man is standing out there with a second order on the day after Javier's delivery. He insists on placing the bags inside the door. His name is Moises, and he's about to change Mona's life.

Joanna Franklin Bell's novel, Take a Load Off, Mona Jamborski, is an inspiring and beautiful story about a woman who's been buried alive within herself and her home, and how her life changes when she finds a friend. Mona tells the reader about the careers she's had; and we see her drawing Moises' face from memory; and there's so much more to her than the numbers on a scale. She's smart and funny and very, very self-deprecating. Her valiant efforts to keep a spotlessly clean home and make sure she has enough cash on hand to over-tip the delivery personnel tug mightily at the heart. At times, I felt like I was reading a play, and I do think this would make for marvelous theater, especially those early scenes with Moises. Take a Load Off, Mona Jamborski is a very special story indeed, and it is most highly recommended.