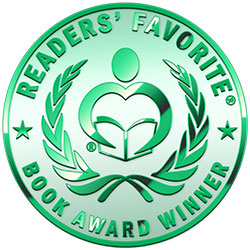 Reviewed by Christian Sia for Readers' Favorite
Take Charge of Your Happiness, Bellyfat and Sexiness: A Woman's Rapid Reset for Body, Mind and Hormones by David Musgrave is a book that every woman should read. It addresses some of the issues that women have to deal with every day —concerns with weight loss, hormonal imbalances, staying fit and happy, and more. This book provides informative, well-researched material that will help any woman feed the essential components of their being, transforming who they are in mind, body, and soul. The author has a good understanding of hormonal processes and how they create change in women and he provides powerful insights into the way the female brain works. Topics like stress, thyroid, and sex hormones are brilliantly explored.

Take Charge of Your Happiness, Bellyfat and Sexiness is a terrific book that will help women eat properly, understand and take control of the way stress affects their bodies, tap into their energy hormone and use it to transform their lives and reach deeper levels of happiness, find ways to balance sex hormones while understanding obstacles to dieting, find tools to detoxify the brain and the body, and a lot more. David Musgrave writes with an authoritative yet compassionate voice as an expert on women's health and the way the female body works. This book contains truths that will startle readers and tools that any woman can use to literally transform their life. Readers will start seeing women differently after reading this book. What I found particularly interesting is the author's explanation of why dieting fails in most cases and how simply and clearly the ideas in this book are expressed. It is a gift to be shared; simply revolutionary.