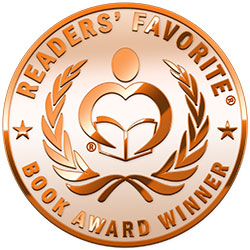 Reviewed by Rosie Malezer for Readers' Favorite
Taking a Chance is a romance novella written by Becky Monson. Eliza (Liza) Parker feels like she is crumbling within herself, riding in an elevator within the Empire State Building. Absolutely terrified of elevators and heights, Liza feels her chest tighten as it becomes more and more difficult to breathe. The kindness of a stranger, Jay Sanders, pulls Liza out of the mental quicksand which is drowning her, enabling her to make her way to the top. Only in town for one day during a stopover to London, Jay is determined to see the city while helping his new friend overcome her debilitating fear of heights and closed in spaces. When he learns of Liza's reasons for trying to conquer her fears, doing things she would otherwise never do, his heart sinks, but he is all the more determined to free Liza from her agoraphobic prison. As the day moves on, not only does Liza feel more and more liberated, but she also finds herself falling for her volunteer therapist.

As a long-time sufferer of Agoraphobia with Panic Disorder, I was easily able to empathize with and relate to Liza during her terrifying ride to the top of the Empire State Building. A person who suffers from severe and crippling anxiety disorders doesn't experience situations normally, instead finding themselves thinking about the worst case possible scenario that could happen if disaster were to strike. Becky Monson's descriptions of the mortifying sensations which go through an Agoraphobic's mind and body are right on the money, showing that the author has either experienced it first hand, or is very close to somebody who experiences panic attacks on a regular basis. With the use of distraction – a technique which can take an Agoraphobic's mind off the situation they find themselves in – the visual images created within the mind change from disturbing to pleasant, sometimes taking away the feeling of panic completely.

Although I suffer from extreme phobias, I will most definitely be reading this book again, not only due to the wonder of the unusual romance which takes place inside the story, but also as a way to help me relax my mind, even if just being able to see the world through Liza and Jay's eyes. Taking a Chance is a quick read, filled with fun and humor, while tackling the sensitive issue of anxiety and panic in public places. I recommend this book to readers who enjoy a good romance novel, especially if they are plagued with irrational fears which they wish to rid themselves of.