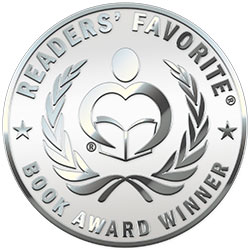 Reviewed by Trudi LoPreto for Readers' Favorite
Abigail is an almost 40-year-old author whose husband has recently died and for her, the world has stopped. As she comes out of her year-long hibernation from everyone and everything, she decides to start life again. Sight unseen, she buys a small cottage in a little, out of the way Nova Scotia village. Abigail believes that this will give her peace and quiet away from people and distractions to get back to her writing. This plan does not work out very well. Upon arriving, she finds the cottage needs a lot of work before she can really call it home. Her nosy next-door neighbor runs a bed and breakfast and it is also the town meeting place. The peace she was hoping for does not look promising as all the villagers want to meet the lady from New York and have a chance to welcome her to Canada. She hires Liam, a widower with a young daughter, to do the renovations and the two form an unusual friendship – wanting to be friends and maybe something more. Liam and Abigail face many dilemmas as they spend more time together and get into sticky situations; some fun, some life-threatening, some confusing to them both.

The After Wife by Melanie Summers has a lot of things going on at once and they will all keep you glued to the story. I found it hard to stop reading until I could find out what happens between Abigail and Liam. The After Wife is about love, loss, sadness, happiness, friendship, and life. It was impossible not to like Abigail and, as I read, I felt all her pain and all her gladness. Liam and Olive were a sweet and loving father and daughter trying to make it work without their wife and mother. The After Wife by Melanie Summers is certainly a contemporary romance worth reading.