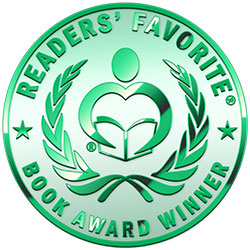 Reviewed by Pikasho Deka for Readers' Favorite
The Amazon Conspiracy is a thrilling novel filled with action and intrigue written by S.J. Philips. Henry Foster, chief researcher at the Pitiri Research Station in the Amazon, gets a monumental shakeup when an Australian TV crew led by hosts Clare Andersen and Aidan Green seek his help to navigate the Amazon rain forest. After dining with the local Indian Baniwa tribe, the crew insists on exploring a remote mine, leading to a confrontation with soldiers from an unknown faction that sees Henry, Clare, and their associate, Bill, being held captives against their will. As they find their way out of the forest, Henry and Clare embroil themselves in a conspiracy involving a South American nation hell-bent on proliferating a nuclear weapon.

The Amazon Conspiracy is a delicious mix of mystery, action, and intrigue that you just don't want to put down. Author S.J. Philips takes you on a wild rollercoaster of a ride through the dense forests of the Amazon that make you think about the tenuous relationship of human behavior concerning nature. The narrative flows smooth and fast, complemented by a plot that is riddled with twists and turns to keep your eyes glued to the pages. The characters have well-developed arcs with distinct personalities that make them thoroughly compelling to read. I found Henry, Clare, and Professor Berto to be my personal favorites of the bunch. I would recommend The Amazon Conspiracy to anyone who loves well-written thrillers set in nature.