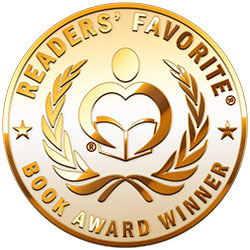 Reviewed by Debjani Ghosh for Readers' Favorite
A well-known businessman is assassinated in a drive-by shooting. Detective Ryan Clark is convinced it is connected to another high-profile murder that happened weeks ago. His friend, FBI profiler Agent Sean Kruger, agrees with him but is reluctant to be associated with the case. Kruger is tired of his FBI job due to the red tape and constant traveling. He wants to hang up his boots and settle down with his long-time girlfriend. However, another deadly strike by the assassin, this time close to Kruger's home, prompts him to join the investigation. With the help of some brilliant individuals, Kruger zeroes in on a likely suspect in Alabama. But the arrest turns out badly, and Kruger is suspended. Now, Kruger must make a crucial decision—should he retire as he had planned, or should he pursue the assassin on his own at great risk to his life? He must decide fast, since the criminals are planning to strike at the heart of America, action which has the potential to cause more damage than 9/11. The Assassin's Trail by J.C. Fields, the second book in The Sean Kruger series, is a thoroughly enjoyable action thriller. Nevertheless, it can be read as a stand-alone and fortunately does not contain any cliffhangers.

The Assassin's Trail is a fast-paced and realistic tale with a solid plot and fully fleshed-out characters. I was rooting for Kruger throughout the book. There is no unexpected twist here. Fields shows the actions of both the FBI agents and the criminals in parallel. So, right from the beginning, you know the criminals are up to something big—just how big is unrevealed at the last. The beauty of the plot lies in the anticipation; will Kruger be able to establish the sinister motive behind the murders and stop the criminals in time? The pieces of the puzzle come together bit by bit, culminating in a high-octane climax. The novel is taut with suspense due to short dialogues and straightforward language. Fields has crafted a highly original tale. The method of communication between the criminals was unique. Fields' expertise in weapons shows through in the text, but no unnecessary details bored me. I heartily recommend The Assassin's Trail. It will mostly appeal to action aficionados.