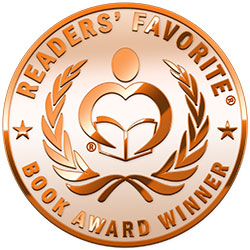 Reviewed by Kayti Nika Raet for Readers' Favorite
In The Benighted, the first book in The Benighted Saga by A.M. Dunnewin, twenty-three-year-old Skylar Mandolyn finds herself named heir after the tragic death of her brother. As the final heir, her existence is both an asset to the kingdom and a threat to those hoping to see its destruction. When her father is found murdered by assassins not long after her brother, instead of becoming queen, Skylar is imprisoned for helping her knight Harlin, who has been framed for the murder, escape. With her only hope being the knight who has gone missing, Skylar refuses to yield to the enemy, both foreign and those lurking in her own court, and must find the strength to oppose those determined to break her spirit through torture.

Jumping between Skylar's present day situation and the past events leading up to it, Dunnewin manages to find the perfect balance in telling a story through flashbacks. It doesn't feel gimmicky nor does it bog the story down. I did wish the romance between Skylar and Harlin was emphasized a little more, but it has a subtle sweetness to it and I thought seeing Skylar grow and mature from a reluctant queen to a determined ruler was a satisfying alternative. Dunnewin crafts a fast paced, thoroughly enjoyable tale that has a slight steam punk bent thrown into the fantasy. It makes the setting of knights and princesses somewhat unique and is sure to grab readers' attention. The Benighted, the first book in a new fantasy series by A.M. Dunnewin, is great for fantasy fans looking for a quick read.