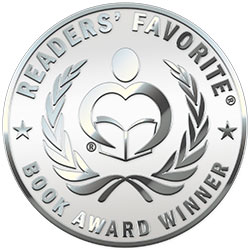 Reviewed by Jack Magnus for Readers' Favorite
The Best Part of Us is a contemporary literary fiction novel written by Sally Cole-Misch. Beth had always known that her mother, Kate, had expected her kids to follow the roadmaps she had charted for their futures and to see the island everyone else in her family had loved so dearly expunged forever out of their lives. Beth had gotten over losing the island and all it meant to her. It had been where she had always felt most alive until it was torn from their grasp after a massive storm and an even more massive disagreement between the First Nations people and her hot-headed grandfather. Now she faced a decision, the biggest one in her life in so many ways. What would letting the island back into her life mean to them? How could she reconcile the demands of Kate with the needs of her grandfather and her own?

Sally Cole-Misch's novel is a lush and lovely homage to the natural places where her protagonist grew up. The careful reader won't fail to hear the haunting cries of the loons in the early morning as Beth and her grandmother row out to catch the day's fish or feel the sun begin to warm the chilly morning air as she and Dylan set out for that day's painting adventure. Readers who are into the outdoors, hiking, and nature won't be able to resist the pull of this remarkable novel, as will, no doubt, many more who've never quite seen the outdoors made real and tangible in such a persuasive way before. The author has done a grand job of making Beth, Dylan, Ben and a host of other original and genuine characters come to life. The plot spanning past and present kept me enthralled and engaged throughout my reading of this exceptionally good book. The Best Part of Us is most highly recommended.