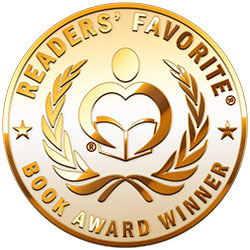 Reviewed by Kristen Van Kampen (Teen Reviewer) for Readers' Favorite
If you want to laugh, The Big Book of Silly Jokes for Kids by Carole P. Roman is the book for you. The book contains over 800 jokes and is filled with funny jokes, challenging tongue twisters, hilarious puns, and puzzling riddles. There are jokes about practically every topic imaginable: pirates, space, sports, food, and more. There are many different types of jokes as well: longer jokes, short jokes, and knock-knock jokes. Some of the jokes are classics, while others are ones that I've never heard before, but all of them are humorous. One of my favorite jokes was "What did the man say when he walked into a bar? 'Ouch!'" It had me laughing for a while.

Amusing and entertaining, The Big Book of Silly Jokes for Kids by Carole P. Roman is a really fun read. I really enjoyed reading it by myself, but sharing the jokes with my family and friends and seeing their reactions made the experience even more pleasurable. I really liked the silly stats; they separate this book from all the other joke books I've read and it was really cool to read a fact that related to the previous joke. I also liked that the book has a section where the reader can write down their own jokes, making the book more personal. There are a few jokes with corresponding illustrations that are very well drawn. The book is very well organized, with brightly-colored title pages for each section, which also explains what the section is about. I would definitely recommend this book.