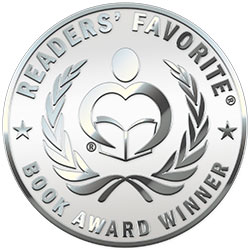 Reviewed by Donna Parrey for Readers' Favorite
The FBI is called in when a young boy disappears from his New York City high-rise apartment, and readers of The Boy Who Cried Christmas by Dennis Bailey are off on an adventure that might be described as "It's a Wonderful Life" meets "Polar Express" meets "CSI: NY." Nine-year-old Logan lives the rich-kid life, but kindness to a homeless vet sets off an unlikely string of events that brings Logan back in time to witness the birth of Jesus. Meanwhile, his parents are frantic, the police are perplexed, and FBI investigator, Marcus, is troubled by his own connection to the event. This book is a study in relationships … the increasing conflict between Logan's parents, agent Marcus's troubled past, the introduction of Wendell and the uncertainty about his intentions, and more.

Author Dennis Bailey holds the reader's rapt attention by alternating the chapters between Logan's experience in ancient Israel and current-day happenings back home. The Boy Who Cried Christmas excels in character development, and Logan's sharing of his beloved Chick-Fil-A lunch with a homeless man is just the start. While the protagonist is a child, the FBI agent's consideration of suicide, the threat of a beheading in Israel, and an atheist's bomb-making research all contribute to a concept appropriate for mature readers. More importantly, Logan's character arc is intriguing for readers to witness as he develops relationships with the shepherds. This is a Christmas story unlike no other. Yes, it's a Christian theme, but the action in both New York City and ancient Israel will keep readers captivated through to the book's stunning conclusion.