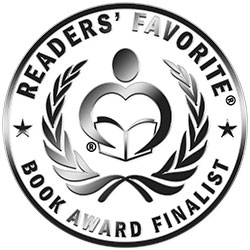 Reviewed by Grant Leishman for Readers' Favorite
When typical, suburban socialite Laura Beckman's life is turned upside down by the premature death of her beloved husband, she has to face some searching questions about herself and how she has conducted her life, especially with respect to her estranged eldest daughter, Brooke. Laura's husband died in hospital after months of pain amid his constant pleading to Laura to just let him go and help him to die. She was not able to grant his wishes and she was forced to watch him slowly slip away, suffering the whole time. In The Chocolate Shop, author J.J. Spring shows us how Laura's husband's death galvanized her thought processes and forced her to consider what she had achieved in her "country-club" life. When the previously austere and conservative Laura commits a rebellious act, so out of character for her, in order to fulfill what she believes would have been her late husband's final wish, her thought processes about her future direction change forever.

The Chocolate Shop is one of those books that crept up on me. Initially, I wondered where Laura's pain and angst would lead her but once I became aware of the direction the story was headed, I was hooked and, as I'm sure was the author J. J. Spring's intention, began to seriously think about the legal, moral and spiritual connotations of assisted suicide. I could not put this book down as we were led down the path of pain, suffering, and angst, beautifully leavened by the sheer joy and thrill of these terminally-ill patients, as they were given the opportunity to fulfill their dying wishes. I won't spoil the story by telling you the many and varied "last wishes" but they absolutely added the lightening that a story on such a serious topic desperately needed.

The author's greatest success, in my opinion, was the ability to make such a controversial and sad topic so enjoyable to read. The little twists and turns the author threw into the story, along with the incredible emotions that were beautifully woven through it, definitely made this one of the stand-out reads for me this year. You always know when you are reading a book that grabs your heart and your emotions but also your intellect because you simply don't want it to end and The Chocolate Shop was one of those books for me. I judge a good book in two ways – 1/ Did it move me and 2/ Will I still be thinking about the themes and the characters days from now. The answer, in this case, to both questions is a resounding, yes! One of the best books of the year for me and although it is targeted mainly as "women's fiction," I would say poppycock to that – everyone should read The Chocolate Shop.