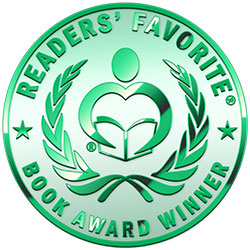 Reviewed by Viga Boland for Readers' Favorite
When I was in high school we had to read a short story titled The Most Dangerous Game. The premise of the story, which suggested that man was the most dangerous animal, is somewhat similar to that presented in The Circle by Stephen J. Galgon. Now, decades later, with a different plot and setting but an equally sinister subject, Calgon re-fired my imagination as I feared and panicked for the protagonist, Doug Goodwin. Doug has been unwillingly recruited into a deadly circle of wealthy people who have a unique and horrible way of keeping themselves amused: hunting down and killing other members of the group before one of them kills you. The opening chapter of The Circle grabs you immediately as you witness a wealthy father killed by a sniper's bullet while he and his daughter enjoy lunch together in a fancy restaurant. Finding out just who the sniper is, why this man was targeted and how his daughter handled the tragedy won't become clear till very much later in the story when the new, unwanted life Doug has fallen into intersects with that of the daughter. As he learns, once in, there's no way out except death.

Can you imagine what it must be like living and watching for your potential killer around every corner, behind every bush, in every crowd of people? Terrifying is putting it mildly. Does Doug survive this most dangerous game and if so, how? Who can he turn to for help when disclosure endangers the lives of family and friends? Doug's panic is real; keeping one's wits ever on alert is essential and a cool head and clear thinking are paramount. Only the best survive. For a first novel, Stephen J. Galgon checks all the boxes when it comes to creating and keeping the suspense at an all-time high. His characters are captivating. Well-rendered dialogue keeps the pace moving quickly to its logical and deadly conclusion. Readers connect emotionally and mentally with Doug Goodwin, even when the entire situation seems utterly bizarre, even unrealistic. But is it truly unrealistic? Read The Circle and decide for yourself. A real gripper with an intricate and refreshing twist on an old theme.