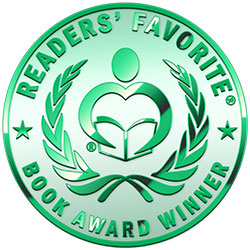 Reviewed by Charity Rowell for Readers' Favorite
In The Coven by Chrissy Lessey, newly divorced mother, Stevie Lewis, has dedicated her life to providing her Autistic son, Charlie, with the best possible care she can. Between caring for Charlie and the local shop that she part owns, Stevie doesn't have the time or inclination to date other men or join the Beaufort Historical Society, both of which her mother keeps urging her to do. However, when Charlie's life is in danger, Stevie discovers that she comes from a long line of witches whose powers have been passed down through generations, and that she will one day become the leader of a coven that has been covertly operating in Beaufort for hundreds of years.

I always enjoy reading magical fantasy involving the Craft and its history in the United States, and The Coven by Chrissy Lessey is no exception! In the first chapter, I was immediately struck by the touching and poignant dialogue which conveyed the emotions in the situation and the sacrifices Stevie's ancestors made to ensure the continuation of their line. I liked the fact that Stevie felt a spark, an inkling of magic when she found a family heirloom; this prevented me from feeling that Stevie came into her powers suddenly when she first used her abilities to save Charlie. Subtle nuances like this made the story more engaging because I wanted to see what would happen next. I also greatly enjoyed the modern dynamic of the coven; old customs and perspectives were modernized to make them more relevant and appealing to contemporary readers. Interesting characters, well-written dialogue, and a rich history combine to make The Coven by Chrissy Lessey an engrossing read. If you liked the movie Practical Magic, then I think you will love The Coven!