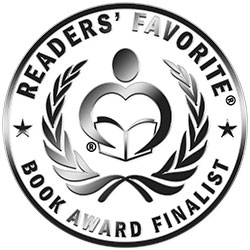 Reviewed by Michelle Robertson for Readers' Favorite
Scientist Dan Adams accidentally falls into a portal he had no idea existed. While working on a project to develop a better energy source for mankind, he disrupted Apep, an entity from ancient Egypt, or Nubia, from 2,500 years ago and now has to pay the price. Will Dan be able to find his way out of the portal and back home? Will faith in God help him through it all, or will the power of his own mind, or both?

The Death Maze by Richard Parnes is an amazing science fiction novel introducing readers to an ancient Nubian or Egyptian entity, spirituality, and science. The character and plot building within are both creatively and skillfully developed. The author keeps readers on the edge of their seats throughout as the plot thickens, and more character qualities, personalities, and histories are revealed. Author Richard Parnes does an amazing job intertwining romantic scenes, spiritual statements, and scientific elements thought impossible that will leave readers with not a moment of down time.

The Death Maze is a book that will "rattle your brain", so to speak. Once you finally think you know what the main characters are going to do next, you are hit with a surprise. The author has a unique and entertaining way of introducing details of a character and scene into the book. Each chapter has a transition between both the character and the plot. Each character has flash back monologues throughout the chapter. With its very vivid and descriptive text, amazing story line and characters, The Death Maze is a book that will make your mind run wild with thoughts of parallel universes, different time dimensions, scientific theories, spiritual entities, and much more. I would recommend this book to all readers who like science fiction.