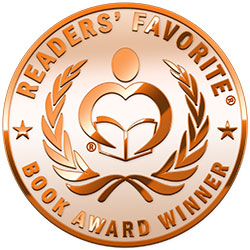 Reviewed by Christian Sia for Readers' Favorite
The Destiny is Book III of The Prophecy by Jerena Tobiasen, a historical tale featuring compelling characters and strong themes. The story begins with the birth of Miriam in post-war Amsterdam in 1952, and all that Mina Kota and her mother want is to protect the child and preserve her innocence. But as she grows up, she wants her grandmother, Punita, to teach her how to read tarot cards. The grandmother obliges. Miriam soon meets Hart Lange, born into a family of soldiers; a young man who has learned resilience and the value of loyalty from his family. Hart wants a child and Miriam sees a future with him, so she gives in. Mina has warned Hart never to leave Miriam idle but he quickly forgets. Too late, he remembers the warning when Miriam disappears with the child, Matthew. Can Hart find his wife and son?

This is a powerful tale that explores themes of war, love, family, parenting, and heartbreak. It features compelling characters. I particularly enjoyed the way the author writes the character of Miriam. Since her birth, there seem to be external circumstances from which the family wants to protect her. Keeping her innocent is all they want but the involvement with tarot cards spells doom. The Destiny is a twisty tale that is emotionally rich with sophisticated characters. The post-war setting is intelligently depicted and I loved how the author writes the backgrounds of the characters, which makes the reader feel as though they are interacting with real people. The writing is strong and the descriptions are arresting. The story is suspenseful with hints of mystery. I am a fan of Jerena Tobiasen's gift for storytelling and character.