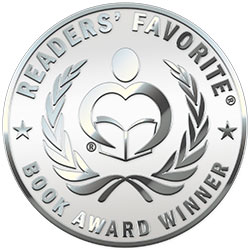 Reviewed by Grant Leishman for Readers' Favorite
The Devil and Dayna Dalton: A Bulwark Anthology (Book 9) is a short novella from the pen of author Brit Lunden. Dayna Dalton is known as what we might colloquially call "trailer trash". She grew up in Bulwark, Georgia and like her mother had gained an unfair (in her case) reputation as the town slut. From an early age, Dayna had designs on the gorgeous Clay Finnes but all through high school, Clay seemed impervious to her charms, placing her fairly and squarely in the "friend zone" or the "sister zone". Unable to achieve her ambitions of a life with Clay, Dayna managed to escape the incestuous small-town atmosphere of Bulwark and attend Georgetown University on a full scholarship where she studied journalism. Just as Dayna's career was beginning to take off, she loyally returned to Bulwark to take care of her mother who suffered a cancer scare. Now a reporter on the local Bulwark newspaper, she is still drawn to Clay Finnes, now the town's sheriff but also now married, with a child. Realizing she can never have Clay, Dayna runs through a coterie of men, never quite finding the love and care she craves, until strange things begin to happen in Bulwark.

I'm not a big fan of novellas, as I like the characters to develop and grow over the length of a novel. However, for The Devil and Dayna Dalton, I'm prepared to make an exception. Author Brit Lunden has given us a complex character in Dayna Dalton who, having run the gamut of the worst in relationships, is ready, willing and able to give herself utterly and totally to the man who steals her heart… and what a man he is! The paranormal feel to the novella coupled with the author's vivid and breathtaking descriptions of the people and the environment of Bulwark was a true bonus to this story. The story flows and, yes, I was a little annoyed when it ended so quickly but Lunden has given me a thirst and desire to read more of her work and indeed more about this fascinating female lead she has created. I loved the way she so accurately portrayed the dynamic between the public and private persona of Dayna Dalton. Written off virtually from the day she was born, Dayna has the spirit and the intelligence to rise above people's perceptions of who she is and, most importantly, not care what people think of her. This is a thoroughly enjoyable read and one I can highly recommend, especially if you love strong, female leads as I do and the paranormal touch doesn't hurt at all.