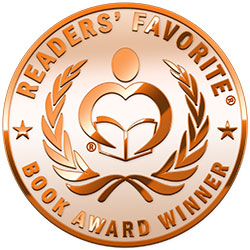 Reviewed by Mamta Madhavan for Readers' Favorite
The Dinosaur's New Shoes (Teddy T-Rex) by James S. Martinez is a delightfully uplifting storybook for children. The hero in this story is Teddy T-Rex, a young dinosaur who is excited about going to school. He wants to show off his new shoes to his friends. He has a good day at school. He remembers the names of many of his new friends, especially Bruno the Bully. Teddy T-Rex is not like others who are scared of a bully. He voices his opinion to Coach Long, who decides to speak to Bruno. It's a beautiful story of reaching out, and being compassionate and caring to everyone.

The book is informative and teaches kids how to respond to bullying and also how to confront bullies. The illustrations are bright and colorful and they breathe life not only into the characters, but also into the story. Teddy T-Rex is a lovable character to whom kids can relate. The book is useful to teachers, educators, parents and children as it helps them to know more about bullying and bullies. It's also a good bedtime storybook for children and can be used for interactive sessions in classrooms and school libraries.

This is a must-have in any parent's personal collection as it has tips on how to identify a bully and how to understand if one is being bullied. It's a very inspiring and upbeat storybook for kids. The author handles a relevant topic masterfully and with elan, reaching out to young readers in a good way.