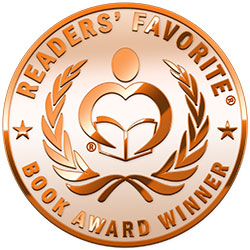 Reviewed by Emily-Jane Hills Orford for Readers' Favorite
"Freestyle cooking is about simply being a little prepared and relaxing around the kitchen." We don't have to be highly trained gourmet chefs to make the picture-perfect, delicious, healthy meal. Mind you, picture-perfect isn't necessarily always delicious and healthy and, vice versa, delicious and healthy isn't always picture-perfect. The important thing is to enjoy your food, enjoy your food preparations and remember that food is a social activity, a great way to spend quality family time. What you make may not always turn out the way you think it should; it may be even better than the original intent. But remember some words of wisdom, like "there is no way to fail as long as you keep trying." This reminds me of my great-grandmother's words of wisdom (which would accompany anything that appeared to be less than perfect): "If there's good stuff in it, then it must be good."

Sean Barker's cookbook, The Easy Eating Diet Cookbook: 150 Fit Food Recipes for Real Life, to Get Leaner, Lighter and Healthier, is as much a guidebook as it is a cookbook. It's actually his recommendation that readers consider his book as a guidebook, to add or take away as they will, to mix and match ingredients. Each recipe, well organized and presented, is meant as a starting place to broaden the culinary experience and enjoy a wide range of possibilities. His introduction is full of sage advice, not just on cooking and eating healthily, but also on the best foods to choose: the best fats, the best herbs, and some tips to make life easier in the kitchen, like prepping prospective ingredients as soon as they're brought home from the grocery store and freezing them in containers, ready to add to a given dish at any given time. This eases the stress and the fuss of the actual meal preparations when the time comes. The Easy Eating Diet Cookbook adds more fun and experimentation possibilities to the food preparation routine, making the foods we eat healthier and more interesting.