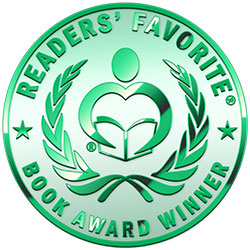 Reviewed by Anne Boiling for Readers' Favorite
When our life is out of balance, we are unsure of what to do next, where to turn, and how to continue. We often feel as though we are on the edge of a cliff and we could easily for off. Too often, we let one aspect of our life take over our life. Work, relationships, sexuality, spirituality all have a place in our life but cannot be the total of our life. The Edge encourages readers to evaluate their life and assists in finding balance.

TD Kruser offers frank discussion of life altering influences. He does not stop with helping readers find balance he explains why we need balance. He uses his own experiences as examples. He also encourages listening to others regardless of differences. Kruser shares poems and quotes to strengthen his point of view. I've read a lot of self-help books. This is one of the best.