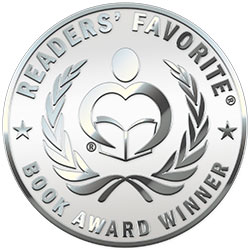 Reviewed by Stephanie Chapman for Readers' Favorite
Lena Gibson's The Edge of Life: Love and Survival in the Apocalypse features Kat and Ryan. Kat is a schoolteacher who lost her husband two years previously. Every weekend, she drank away her pain. Her best friend Nick suggested that she go hiking with him, his partner, and his friend Ryan. Kat agrees. After several successful hiking trips, Nick tells Ryan and Kat to go hiking together while he goes on a trip for work. After two weeks, Ryan and Kat received a message from Nick telling them to go on vacation. Knowing this was a warning, they prepared for a long trip. The day before they were to leave, the media released a warning of the imminent impact of an asteroid. Kat and Ryan's trip to South Dakota has now become a fight for survival.

Lena Gibson depicts the realistic struggles Kat and Ryan faced. The mass hysteria after the media release was easy to envision. Kat and Ryan were fortunate to get their supplies early. However, this quickly falls apart when the broken pieces of the asteroid impact all over the world. The after-effects are devastating, and violent gangs, volcanic ash, and impassable roads are just some of the problems they have to navigate. I liked the updates from Nick's study of the asteroid. They added an ominous tone at the beginning of the story. It described every moment in vivid detail, which captivated me. The transitions between Kat and Ryan were seamless. I found the approach to a worldwide disaster unusual. A disaster rarely occurs without the main characters' plans getting them to safety. Readers who enjoy original dystopian stories with a growing romance will enjoy The Edge of Life.