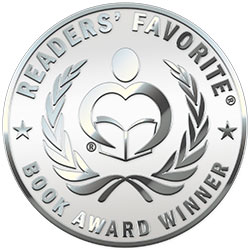 Reviewed by Liz Konkel for Readers' Favorite
The Eye of Zeus by Alane Adams is the first book in the Legends of Olympus series. Phoebe Katz has spent her whole life in the foster system and has moved from place to place with only her social worker Carl looking out for her. Between a bully making her life miserable and strange incidents that always seem to come her way, she's facing possible expulsion from her new school and a move to a new foster home. One startling discovery later and suddenly she's fighting for her life in Olympus. Worse than that, she's having to go up against the god of war, Ares, who has taken Carl, and she must confront several dangerous trials in a place where even the Fates are against her. Along with her two closest friends, she sets off for Olympus to save her social worker while also working to prove the prophecy wrong.

Alane Adams delivers a sensational twist on Greek mythology with an adventure full of heart, action-packed moments fit for the legends, an emotional journey, and the strength of friendship. Adams cleverly builds to the origins reveal by weaving in mythological elements through various incidents and strange sights that seem to follow Phoebe wherever she goes. Adams blends these elements into ordinary situations that are then twisted into these bizarre visions that set Phoebe up for an adventure in Olympus. Her two friends Damian and Angie are by her side through every trial faced and every creature fought with each moment pushing her to understand who she is. Her friends aid her through their skills and mythology knowledge, which are used to help her navigate this world of myths and legends while also helping her become smarter and stronger. Adams breathes new life into Greek mythology with classic beings and gods. The Eye of Zeus is the perfect adventure that will give children a passion for mythology, a love of adventure, and introduces them to fun twists on classic myths.