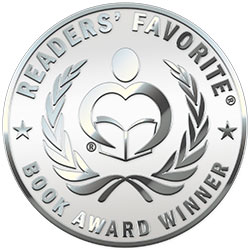 Reviewed by Cecelia Hopkins for Readers' Favorite
The First Buds of Spring: Woodlanders Tetralogy #1 by Hermione Lee centers around the character of Azalea who survives the toxic social scene at Lakebay High by copying the mean kids. Azalea is instantly drawn to new boy Bruce Green and rises to his defense when Dean Landon chooses to harass him. Content to be ostracized by Dean and Suzanna, Azalea continues her friendship with Bruce. She shows him her drawings and he shows her his creative writing. Azalea is thrilled when Bruce confesses he loves her, but wonders why strangers attack the school and what the unusual tree growing in the Green home signifies. Is Azalea ready to make a life-changing commitment to her boyfriend?

The First Buds of Spring by Hermione Lee is an enchanting maturation story combined with paranormal romance. I liked seeing Azalea reject the bullies and begin to live as her real self. I enjoyed seeing her getting to know Bruce and bonding with his parents and their siblings. I also liked seeing busy Aunt Cecilia slow her pace to make more time for Azalea. The narrative hinted that Bruce was special and aroused a curious urge to discover exactly why he was different from the other teenage boys. I was surprised by the battle scenes and enjoyed the direction the story was taking as a new realm opened up in the narrative. The book underlines the importance of honesty and authenticity in relationships even as it transposed the action from the jurisdiction of the normal to the paranormal.