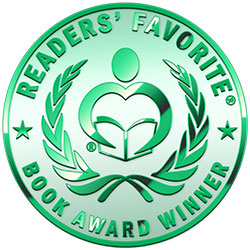 Reviewed by Nicholus Schroeder for Readers' Favorite
The House of Tongues is a horror story by James Dashner. David Player and his family of four kids made their annual trip to his parents' house in South Carolina. They were enjoying a meal when they heard the doorbell. The family assumed that an aunt had come to visit yet once they opened the door, they found no relative bearing gifts, only a strange man. The stranger was shaking and was visibly distressed so the family tried to find out if he was okay but his words made no sense - he would go from rational to insane like the flip of a switch. David was starting to get freaked out when the stranger shocked everyone by choking on his tongue. The bizarre events that transpired that fateful night turned David's life upside down and made him remember things better left forgotten. Once again, David must confront an unearthly evil to save the ones he loves.

I knew this book was going to be an amazing work of horror, given how talented an author James Dashner is, but I must say he went above and beyond my expectations for The House of Tongues. The uniqueness of the plot kept me glued to the pages and wanting more after each chapter. The many mysteries also fed my curiosity, and I can't believe the amount of creativity that was on display. Another huge positive for me was the chills this book could give me. The hair-raising, goosebump-inducing scares were pure gold. To instill such fear in a reader with words as the only medium to convey a scene is nothing short of extraordinary. James Dashner was able to really convey urgency and suspense using the pacing to great effect and this allowed him to keep the scenes grounded in reality. I prefer horror books that are rooted in reality to a certain degree as they are a lot more terrifying in my opinion. I'm glad to have read such an incredible book and recommend it to fans of the horror genre.