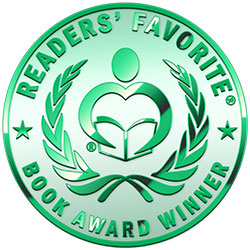 Reviewed by Viga Boland for Readers' Favorite
The Imperfect Offering by Gary McCarragher is a quick read, and that has nothing to do with its length. It's a quick read because it's utterly engaging from the word go. What makes this fiction drama engaging is not just its intriguing plotline, but the character of its protagonist, Dr. Thomas Haydn: he's the kind of doctor you'd like all doctors to be - truly concerned about what is best for his patients. But that also gets him into a situation he shouldn't be in.

After 15 years as a primary care physician, Dr. Haydn has learned how the right words can mean more to a patient, especially one who is dying, than all the meds anyone can prescribe. When we meet him, he has moved into hospice care. As the rather mysterious plot unfolds, the author smoothly inserts brief vignettes that demonstrate Dr. Haydn's very caring attitude toward each patient. But lest you think this slows down the plot, it doesn't: these moments help explain why Dr. Haydn ends up finding himself in an ethical dilemma. Most doctors wouldn't care enough about a dying patient to agree to do what Dr. Haydn does for a dying patient.

And what is that? There is no way I'll spoil your enjoyment of this story by telling you how the good doctor ends up entangled in a situation involving a huge sum of illicitly obtained money and ultimately facing the possibility that one of his patients was murdered. Approach The Imperfect Offering expecting the unexpected and you'll enjoy the read. Gary McCarragher keeps the plot moving with plenty of realistic dialogue, one most unpleasant character and plenty of nice ones, and when he ties up all the threads neatly at the end, you will close the book with satisfaction.