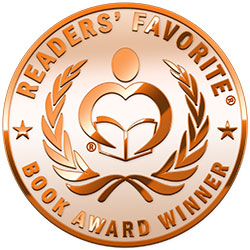 Reviewed by Cee-Jay Aurinko for Readers' Favorite
Set in 1889, The Island of Worthy Boys is an historical novel by Connie Hertzberg Mayo. A Protestant boy named Charles befriends a Catholic boy named Aidan. Together they form more than a simple business partnership as little thieves in the streets of Boston; it's an unassailable bond that borders on the brink of brotherhood. One night, while scouting a drunken man, their lives change forever. With the weight of murder on their shoulders, and a witness to make things worse, the boys seek the help of a prostitute named Bess. With Bess's help, the boys set sail for Thompson Island's Farm School for Indigent Boys. Charles and Aidan must now, in very different but equally difficult ways, battle who they are in order to remain undiscovered on the island.

The book started off with the boys on their way to Thompson Island, where the initial sense I got from the "brothers" Charles and Aidan was that not everything was as it seemed. Divided into three parts, the middle of which depicts the boys' time at the Farm School, the book has more than enough to offer in a developmental sense. The entire plot is not a one-way rocket, but rather a thrilling roller-coaster ride filled with many sub-plots to keep the reader entertained from beginning to end. From a boy's struggle to make it in the world without a mother to the question of what it truly means to be a brother's keeper, this is one read I absolutely recommend to young minds everywhere. Words simply cannot describe how captivating this book is.