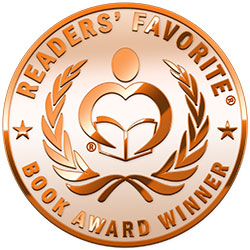 Reviewed by Lauren Lichliter for Readers' Favorite
.

"The Jericho River" by David Carthage is a fascinating coming-of-age story that follows the main character, Jason Gallo, on the search to find his father. Jason is swept into the dream-world called Fore, where his mission is to find and rescue his father by bringing him back to the real world. Fore is a land separated by a river that carries along with it much of Earth's history, from the early days of the Fertile Crescent until modern times. Jason travels and searches along this route in his quest. On his journey Jason also gathers allies as well as enemies and encounters Lumins, magical creatures that live side-by-side with humans in Fore.

This novel is wonderfully creative and enthralling. We receive a short history mini-lesson in the form of Jason's father, the professor, and then we live the history through Jason as he travels along the river. Carthage weaves the two worlds together in a masterful style that is all his own. The plot is a carefully crafted idea that brings together both history and the imagination of the author. This book is captivating and creative, a completely new idea in a young adult world littered with so many plots dealt with over and over again. The author took history and then blended it with the magic and the creativity of Fore to produce a fantastic and original young adult novel.