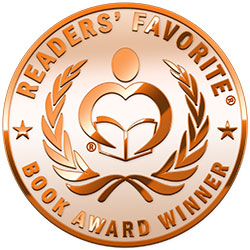 Reviewed by Viga Boland for Readers' Favorite
The Killing of Faith by William Holms is truly different from any thrillers I've previously read, not just in the basic plot concept, but especially in the characterization of the female protagonist, Faith. When we first meet Faith, she comes across as a very pretty, but rather vacuous teen airhead who feels her looks can get her what an education can't. As she matures, it appears Faith is right: she wins the heart of Ryan, a lawyer, and through several years of marriage, Ryan gives her a life of which most women would be envious. But, over time, the material trappings and even her 3 children aren't enough for her. They divorce, much to Ryan's heartbreak, and by the time Faith is in her mid-thirties, two more men have come into her life.

At this point, readers find themselves disliking Faith: she is self-centered and manipulative and blames everyone but herself when things go wrong. But karma is a bitch as Faith finds out in a most shocking twist that both readers and Faith don't expect. Readers feel her pain, relate to her unfortunate plight, forgive her former treatment of Ryan, and begin liking the nicer human being she becomes as a result of her brutal misfortune. And just when we all think all is well, the author throws in another shocking twist that leaves everyone asking, "What just happened?"

The Killing of Faith is a riveting read, not just because of the clever twists in the plot, but because of the intimate look William Holms gives us into Faith's psyche. Readers who enjoy knowing why and how people think, as much as what people do to themselves and each other, will appreciate this novel. Holms doesn't waste time or words in telling his story; he uses dialogue well and often, and the pace is always moving forward quickly. As we watch Faith's misfortunes mount, the book becomes very informative, but if I were to tell you in what way, I'd spoil the story for you. In short, read it for yourself. You'll love it. A terrific book and great writing. Highly recommended.