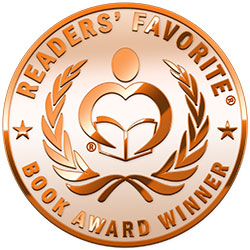 Reviewed by Shannon Winings for Readers' Favorite
On March 1, 1932, Charles Augustus Lindbergh Jr. was abducted from his crib in his parents' New Jersey home. His nanny, Betty Gow, was the first to notice his disappearance. This stirred a massive hunt for baby Charles and the kidnapper(s). The Lindbergh Kidnapping Suspect No. 1: The Man Who Got Away by Lise Pearlman starts by introducing the Lindbergh family and their history before describing the now-infamous kidnapping. Following the disappearance, readers are then taken on a journey to search for the suspect(s). Ten weeks later, this turns into a manhunt for the killer(s). Lise Pearlman takes readers on an adventure behind the scenes and delves into what the evidence says to reveal a shocking conclusion. Was Bruno Richard Hauptmann's execution for this crime a mistake?

The Lindbergh Kidnapping Suspect No. 1: The Man Who Got Away by Lise Pearlman is a must-read for any true crime aficionado and those fascinated with this highly publicized case. I was thrilled to read this book and am sure others will like it as well. The book is meticulously organized and filled with information. Clearly, the author did an extensive amount of research. The author even provides a cast of characters, photographs, end-notes, sources, appendices, and an index. In addition to this wealth of information, I enjoyed the author's writing style. I felt like I could truly get into the story and picture what was happening. I'm excited to see what other books the author has written and what they are up to next.