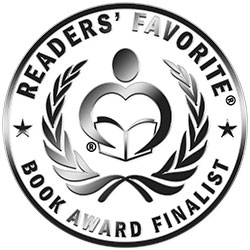 Reviewed by Romuald Dzemo for Readers' Favorite
The McCoys Before the Feud is the first entry in The McCoys Before the Feud Series by Thomas A. McCoy, a historical western tale packed with action. It begins in the last few days of the Civil War when everyone knew that the South had lost. Thomas McCoy Jr. receives a letter from his former betrothed, Teresa, and the contents bore information that was troubling: "I'm sure you've heard of the rumors of all the valuables taken from the Southerners. It's hard to believe it's true. Come to me as fast as you can when the war is over." The year is 1865 and Tommy McCoy is buoyed up with the desire for justice. He can't let the corrupt general get away with the bounty of the Confederacy, so Tommy and his intelligent father hatch a plan to recover the spoils or die trying. And they have to recover the bounty before the general gets help.

Thus begins an engrossing western yarn that is filled with historical details and breathtaking action. The McCoys Before the Feud explores the legacy of a family bent on recovering the stolen wealth. The story is filled with action and gun fighting. The author captures the atmosphere during the Civil War with clarity, evoking vivid images of the setting and the general culture of the time. The narrative is composed in excellent prose and the descriptions are wonderful. Thomas A. McCoy seems to have researched the novel so well; the prose is impeccable with humor filling every page, and the characters are rock-solid. This is a rare gem for fans of historical novels and western stories.