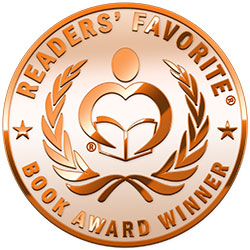 Reviewed by Melinda Hills for Readers' Favorite
Don't worry – Skylar Robbins is on the case in Skylar Robbins: The Mystery of Shadow Hills by Carrie Cross, Book 1 in this series. Skylar is a fairly typical 13-year-old who wants nothing more than to be a private detective. With her detective tools and the training she received from her late grandfather, Skylar is set to spend the summer with her obnoxious cousin while her parents are touring Europe. Living in a house that may be haunted, at the foot of the Shadow Hills in Malibu where a coven of witches is said to practice black magic, just may make up for having to deal with Gwendolyn. As the summer progresses, Skylar has made friends in her summer school art class, including Kat, a want-to-be white witch. Together, the girls try to grow gems, create a love potion, and figure out what the coven in the hills is doing.

Carrie Cross has captured the spirit of the title character beautifully. It is easy to relate to Skylar as she experiences hurt, annoyance, indecision and success like most girls her age, and there are lessons for readers hidden in her solutions to problems. Skylar is eager to please her new friend, Kat, but realizes that the friendship is rather one-sided. Skylar takes steps to stick up for herself and learns some valuable lessons from her interactions with all the people she encounters. By the time her parents return from their trip, Skylar has things pretty well figured out and is ready to embark on a new mystery as soon as she is home and the new Skylar Robbins Detective Agency starts advertising. Well written with non-stop action and plenty of twists and turns , Skylar Robbins: The Mystery of Shadow Hills is a great read for children and tweens, sure to capture their attention and inspire them to grow and explore. I'm certainly not a child, but I loved reading all about Skylar and following her adventures. Full of good lessons for children of all ages.