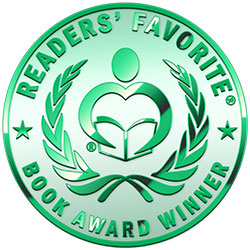 Reviewed by Gisela Dixon for Readers' Favorite
The Mystery Shopper Training Program: All You Ever Wanted to Know About the Best Part-Time Job by Bethany Mooradian is a non-fiction business book on how to become a mystery shopper. Professional mystery shopping or, in other words, getting paid to try out products and services anonymously and then provide feedback as per guidelines, is a fairly new thing in the internet era and this book provides a pretty thorough introduction to it. In this book, Bethany draws upon her own experiences as a professional mystery shopper and through a detailed chapter-by-chapter summary talks about what this term really means, how it works, how one gets paid, answers frequently asked questions, provides handy tips on what is expected and how to make minute observations and fill out forms, how to do audio or video feedback as required, how to file taxes and manage money, how to write reports, and also what to do if one gets caught and the common pitfalls to avoid, among other things.

I really enjoyed reading The Mystery Shopper Training Program and although I had heard of the term before, I learnt a lot by reading this book. Bethany writes in a casual, yet serious way since this is a legitimate way to earn money and also points out how to avoid scams. I also really appreciated the list of websites and the numerous resources listed at the end of the book for anyone who wants to give this a go as a side income or a part-time job. The book lays out the pros and cons of doing this as a job, and can help to determine what areas you may be interested in, and how to pick and choose the assignments that appeal to you, among other tips. This is a useful guide on how to earn money as a mystery shopper.