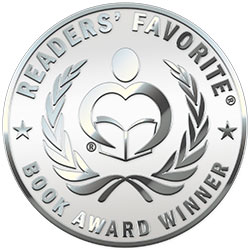 Reviewed by Miche Arendse for Readers' Favorite
Tragedy ensues in The Necromancer's Daughter by D. Wallace Peach when the Queen of Verdane dies while giving birth to a stillborn baby. Although never having seen the light of day, the beautiful baby girl captures the heart of the necromancer present. Barus cannot bring himself to leave the infant and steals away with the little girl to his home in the woods where he brings her back to life. Aster was raised by the necromancer and taught to appreciate all life. It is on her nineteenth birthday that her quiet life is disrupted and changed forever.

The Necromancer's Daughter by D. Wallace Peach was simply amazing. Peach's world-building in this novel was near perfection with such beautiful descriptions that allowed the world to come to life in your mind's eye. The pacing of the story was just right, enabling you as the reader to not only build an attachment to the characters and get to know them but feel comfortable in your knowledge of this new fantasy world. I appreciated Peach's writing style and thoroughly enjoyed the story as a whole. Aster is such a sweet and endearing character and, throughout the plot, you can only hope for her to overcome her struggles and find happiness. The story has everything to offer in terms of a great plot, charming characters, and a wonderfully imagined world. I think that any fan of fantasy novels would love this book and I consider myself a fan of this author after having read the book.