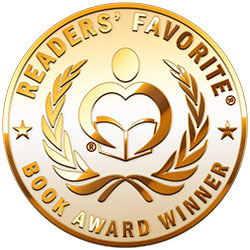 Reviewed by Sefina Hawke for Readers' Favorite
The Ones We Leave Behind by Deanna Lynn Sletten is a historical event/era novel that would appeal most to a mixed audience of mature young adults and adults who enjoy cross-generational stories. Two women from the same family in different time periods both had their lives changed forever. In 1955, a crime of passion leads to Anna spending decades in prison and leaving her two young children without a mother for most of their lives. In 2020, Diane's life changes when she answers her mother's phone, only to find out that the grandmother whom she did not know was alive was being released from prison. That one phone call brings about a meeting of grandmother and granddaughter as the two learn how similar they are and the difference that circumstance can make in the path one's life takes.

The Ones We Leave Behind by Deanna Lynn Sletten was a very well-written historical fiction novel with a thought-provoking cover image. The author did an amazing job of staying true to the different time periods during which the lives of the two women took place; the historical accuracy of the story really had me forgetting the fictional nature of the narrative at times. I did find the spousal abuse displayed in the book to be emotionally strong, and I found myself putting the book down for a break here and there, but the spousal abuse was needed for the story and the author did a good job of not making it emotionally scarring. Of the two women, I found myself connecting more with Diane as I just felt myself becoming emotionally attached to her and wanting to see where she would end up.