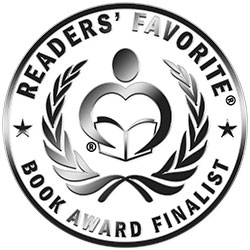 Reviewed by Tammy Ruggles for Readers' Favorite
The Runaway (Barrett Boys Book 1) by Jordan Ford is a thoroughly entertaining and evocative YA romance novel. The author brings us well-drawn characters that come across so real that you feel like you know them. Michael and Annie are a couple that will capture your imagination and emotions. Michael has secrets and reasons to keep his distance, but Annie is in need. The question is whether he is willing to risk everything to help her. His mistakes and his heart could be his undoing. He wants to turn the page and keep going, but he's reluctant with the pain Annie is going through. They love each other, but will it be enough to help them escape?

You will get caught up in Ford's characters. This romance has something for everyone who loves the genre. It is a cut above some YA romances in that it doesn't seem formulaic even though you'll recognize a few tried and true themes. Michael is a natural hero but he has a lot on his plate, and it may be too much. There is only so much a man can take. He is torn between leaving and helping Annie, and this is an enticing dynamic to use for the plot. I like that the characters are multi-dimensional, have inner and outer conflict, goals, obstacles--all the elements you find in a well-written story. I like how the characters change and grow, as well as their backstories. The characters are imperfect, which makes them even more believable, and creates a curiosity in the reader as to what could be coming next because they aren't always predictable. There is a good balance of action and drama, the story is evenly paced, and the alternating POV lends a personal, immediate feel to the narrative. When it comes to choosing your next YA romance, make it The Runaway (Barrett Boys Book 1) by Jordan Ford.