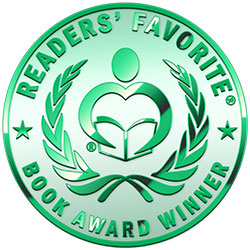 Reviewed by Kristine Zimmerman for Readers' Favorite
The Samurai's Gift by Kristi Shimada is part fable and part self-help book for kids. Yoshi is a young Japanese boy who is suffering from asthma and the flu. His father is reading him his favorite book about samurai warriors until finally, Yoshi falls asleep, exhausted. The warrior in Yoshi's book, Takeshi, comes alive in his dreams and explains how he can heal himself. Takeshi leads him to a special place full of healing. He gifts him a silver samurai sword that has unique powers. Yoshi meets his anger in the form of a red dragon and, with Takeshi's help, learns how he can tame the dragon. Yoshi learns that he can choose how he responds to his feelings.

The Samurai's Gift shows kids that our minds have a lot of control over our bodies. The message is woven seamlessly into an engaging and exciting story that kids will enjoy. The colorful and vibrant anime-like illustrations by Eko Setiawan will intrigue and delight readers. Shimada also includes several interesting tidbits about Japanese culture, from descriptions of Yoshi and his family's clothing to the rice soup that his mother makes for him. The story flows smoothly between Yoshi's real life and his dreams. I enjoyed that Yoshi is in control when he confronts his dragon, but Takeshi is there as a supportive figure. The Samurai's Gift is a great story. It will be especially entertaining to those who love anime and Japanese culture. The Samurai's Gift is an empowering book for all.