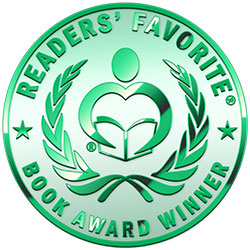 Reviewed by Grace Masso for Readers' Favorite
The Scarlet Queen: A Gripping Epic Fantasy is the third book in the award-winning Darkwolf Saga by Mitch Reinhardt and a compelling story with memorable characters, most suitable for fans of young adult fantasy and adventure. Alluria is yet to confront her deadliest foe — an evil that might obliterate her. While the armies of Lysis, the Scarlet Queen, advance towards Alluria, Jane has a dire predicament to deal with, struck by the spell of the Shadowlord who now has a strong hold on her, turning her into a powerful druid. Lysis is determined to crush anything in her path. She is the most powerful witch that ever lived; even with the arch of her neck, a glance, or the twist of her brow, she can shrivel any creature. Geoff and Sawyer want to help and save Jane, and their elven friends, Ariel and Ishara, offer their help. Can they work together and with new allies succeed in helping Jane and ultimately defeating the Scarlet Queen?

This is a wonderful tale and the first thing that catches the attention of the reader is the crisp writing. The descriptions are elegant, and right from the opening scene—where Jane is seen running away and looking for a place to hide, barely recognizing her pursuers—and throughout the story, the scenes are focused and well-written. The conflict is written at different levels—from what the Shadowlord has done to Jane, to interpersonal relationships that are strained, to the differences between humans and the elves, to the final duel with Queen Lysis. Mitch Reinhardt creates characters that are elaborate and multidimensional and a fantasy world where magic is evidently dominant. Like a sophisticated spell, this novel is a hodgepodge of fantasy that features strong plot elements and intense action. The Scarlet Queen: A Gripping Epic Fantasy is one of the best fantasy books I have read.