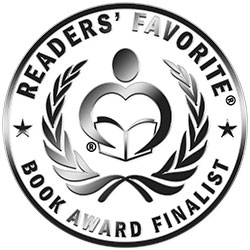 Reviewed by Rabia Tanveer for Readers' Favorite
The Seavers Conspiracy by Travis Pearson is a thriller and mystery weaved tightly together to offer a scintillating story that will have your mind reeling. There was a time when Seavers, Texas used to be a bustling little town that thrived, but lately, homes have been vacated, people have gone missing and something strange is happening in this once lively town. So when Randall's niece calls him over to see what is going wrong, Randall has no idea that he is about to come across something that he might not be ready for. He never thought solving this issue was going to be easy, but he had no idea it was going to be this hard. The moment he starts counting the bodies, he realizes that he has some dangerous enemies that will do whatever it takes to stop him before he digs a little too deep. Can Randall solve the mystery in time before he becomes another casualty of the Seavers conspiracy?

Randall is an incredible character; he is intelligent, witty and sharp. He is an observant man, one who believes what he has seen and known and this makes him perfect for this story. He is a leader; he is a man at the front line and trying to make a difference. The mystery is thick from the very beginning. I was trying to figure out why people were leaving the town, why only a certain type of person was disappearing and who could actually be behind this all. The ambiance became a little creepy at times, but it all added to the story. The narrative was powerful, the dialogues were crisp and the overall atmosphere of the story was perfect. I enjoyed The Seavers Conspiracy by Travis Pearson a lot more than I expected and the cover is gorgeous too! It is very entertaining and so well-written.