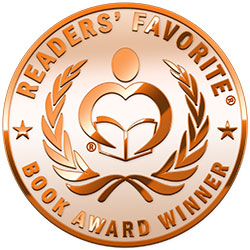 Reviewed by Romuald Dzemo for Readers' Favorite
The Seductive Pink Crystal by Isaac Alexis M.D. is a very informative, nonfiction book that explores the dangers and perils of an addictive substance. Written by a medical specialist, the book explores the factors that lead to and sustain addiction, looks at the journey towards healing, and what it takes to resist the seduction of substances like pink crystal. This is a wonderful book and it has many merits. First, the author introduces readers to a deadly substance, pink crystal, and moves on to demonstrate its effects on human life. Crystals go back to the ancient time of the Egyptians who even buried their dead with some quartz on their forehead. They have been found in many different cultures and civilizations, including the ancient Greeks, Indians, and many others, and they have been thought to have special powers. In this book, the author looks at a crystal that is not benign to humanity or to life: "it is detrimental and is known as the Pink Crystal."

The author shares the story of his cousin, Susan, and her addiction to pink crystal, an addiction of someone who had $300+ a day and continuously stole from her aunt. Her story is beautifully written in this book (together with the stories of other interesting characters), explaining the effects of crack on her life and how she became promiscuous, eventually leading to unwanted pregnancies and to death. Isaac Alexis writes in the first person narrative and explores interesting stories from childhood and professional practice. The narrative aspect of the book makes it real and enjoyable, featuring characters that readers will want to follow. I wanted to know what happens to characters like Derrick who continuously scratched his foot to the point that it bled. The Seductive Pink Crystal explores themes of parenting, addiction, family, and freedom. It is intelligently written, highly informative, and downright entertaining. Isaac Alexis shares valuable information about pink crystal through the art of storytelling.