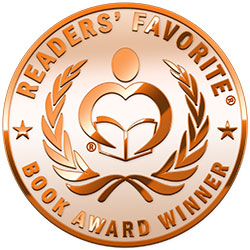 Reviewed by Mamta Madhavan for Readers' Favorite
The Short Life of Sparrows by Emm Cole is a magical love story that, apart from romance, also has its moments of fantasy and intrigue. Told from the point of view of Calli and Isaiah, the story revolves around Seers and Nightbloods. Calli, a Seer, is turning eighteen and she has a vision of what will happen among the Ordinaries. Isaiah, the hero of the story, is an Ordinary who works with Calli's aunt. The book is about the unshakable bond between Calli and Isaiah, a story of two different people whose emotions and feelings are tangible. This excellent book will keep readers riveted.

The story has many dimensions, many layers that will take readers on a roller-coaster ride of myriad emotions; love, laughter, friendship, suspense and sacrifice. The plot is unique and the secondary characters are also well portrayed as the story progresses. The detailed narration makes the scenes clear and visual. There are a lot of things happening in the story other than just romance, and that makes it a compelling read. The story is original and the whimsical angle of the plot makes it more appealing and magical as readers flip through the pages. The author's style of writing is creative and imaginative and that adds to the haunting and seductive elements of the story. The unexpected happenings, twists and turns as the story progresses pull readers into the book until the very end.