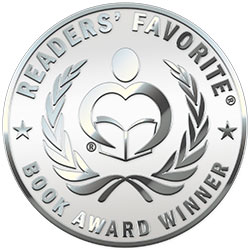 Reviewed by Tracy A. Fischer for Readers' Favorite
In The Spheres Approach to Happiness and Fulfillment, the great new guide by author Garret Biss, readers will find concrete guidance in areas that almost everyone in our modern day can use; reducing stress, increasing happiness and enjoying life. Boiling down almost every life experience into three 'spheres': the Direct sphere, the Indirect sphere and the Action sphere, the author is able to simplify decision making and just life experiences and a person's reaction to them in an easy to understand format that is sure to help many who give this book a chance. By managing our spheres, author Biss argues, we are able to reduce negative energy and distractions, control our effect on the outside world, and positively influence both ourselves and others. If these aren't important and necessary life skills in this day and age, I certainly don't know what are.

I very much enjoyed The Spheres Approach to Happiness and Fulfillment. This short book was long on great advice, things that will make the reader think, and wonderful advice on changing your life in a positive way. Author Garret Biss has clearly done a lot of deep thinking and research into the ills that plague many in today's society, and he has come up with a simplified and easy way for readers to approach their problems, decisions and worries. Any reader who is looking for guidance in dealing with their moods, attitudes, approach or way of living is sure to find excellent advice and direction from author Garret Biss. I'm pleased to recommend this book, and will certainly be looking for new work from the very promising author in the future!