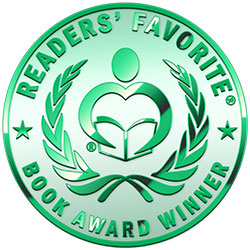 Reviewed by Divine Zape for Readers' Favorite
The Steel Queen is a powerful opening in The Silk & Steel Saga series by Karen Azinger; it's an explosive beginning for a saga that comprises seven books. In a story set in the medieval kingdoms of Erdhe, readers are plunged in a world of intrigue, stabbings-in-the-back, painful betrayals, greed, love, and many themes of epic tales. The setting is a place where magic has almost completely been eliminated after the great wars of wizards. No one wants magic, but there are remnants of it and Castlegard is its most powerful evocation. With a cast of memorable characters, readers follow an intricately woven story, with dizzying action as a young princess stands up against the domineering strength of an aged evil. It's a game of power, a fight for the control of the kingdoms of Erdhe.

The action is fast and intense, tantalizing, and cinematic, the kind you find in epic works of fantasy. The characters are exceptional and readers will be seduced by the female characters in the story and the roles they play, including the young Katherine. Karen Azinger has a unique gift for plot, creating a tapestry where different stories intertwine into a bold and daring narrative. The subplots are awesome and it's impossible to ignore any part of the story. Her characters will haunt you, the plot will keep your heart racing, and the exquisite prose has a magic of its own. This author uses suspense to keep your attention, making the writing atmospheric, and creating worlds that are the best escape for fans of epic fantasy. The Steel Queen is written for mature audiences and it features themes of war, love, magic, and the quest for immortality. I can't wait to read the next book in the series.